If video games were still made using vector graphics, what would they look like? To answer that question we visited an alternate universe where no one knows the word 'pixel', and we brought back some great ideas!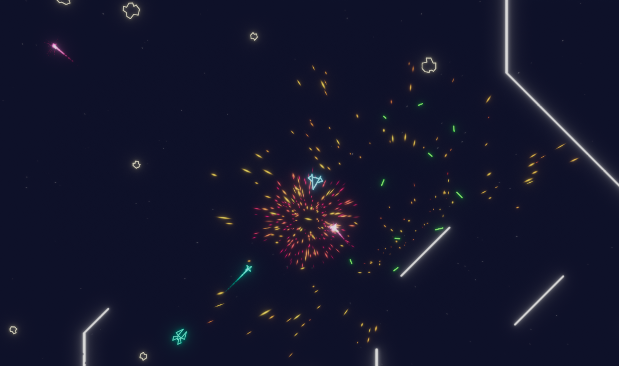 The game will be single player only and will feature two distinct play modes: arcade and story. Arcade mode aims to recreate the furious action of the 1980s shoot-'em-up arcade games, but with added tactical elements, while story mode will have a more relaxed pace, featuring lots of dialogue and intrigue. Both game modes will allow the player to upgrade his ship and weapons as he progresses.
We're calling it 'Project Meridian' for the time being, but the official name will probably be a lot cooler. Because we are optimists, we are planning to release it just before Christmas this year (2023). It will be available on Steam for Windows platforms.
More info to come…