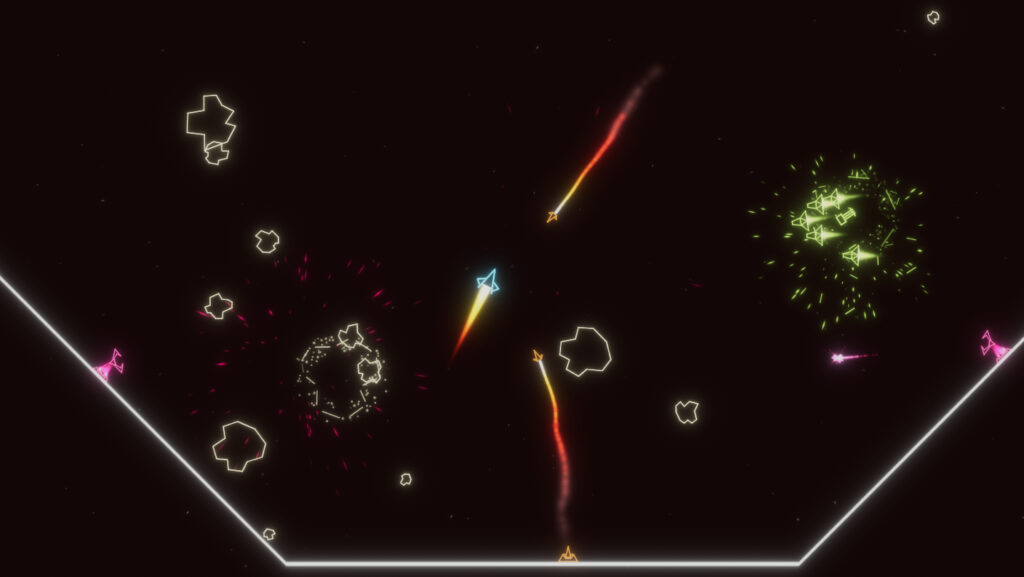 The Maze Contract is a single player retro action game with vector-style graphics. It takes a lot of inspiration from the 1980's shoot-em-up arcade games, but with added tactical elements and lots of upgrades for your ship and weapons.
Features:
1980s arcade game action mixed with tactical elements and upgrades.
Vector-style graphics.
26 unique levels to explore.
High-score tables.
Destroy your enemies and take their weapons.
Collect upgrade containers, boost your ship's shield, thrusters and armor, and upgrade your weapons.
8 unique weapons + hyperspace/teleport to take you out of sticky situations.
Tactical elements: choose your routes carefully, pick the best weapon to use in each situation, try to pit the two enemy factions against each other.
Videos
Screenshots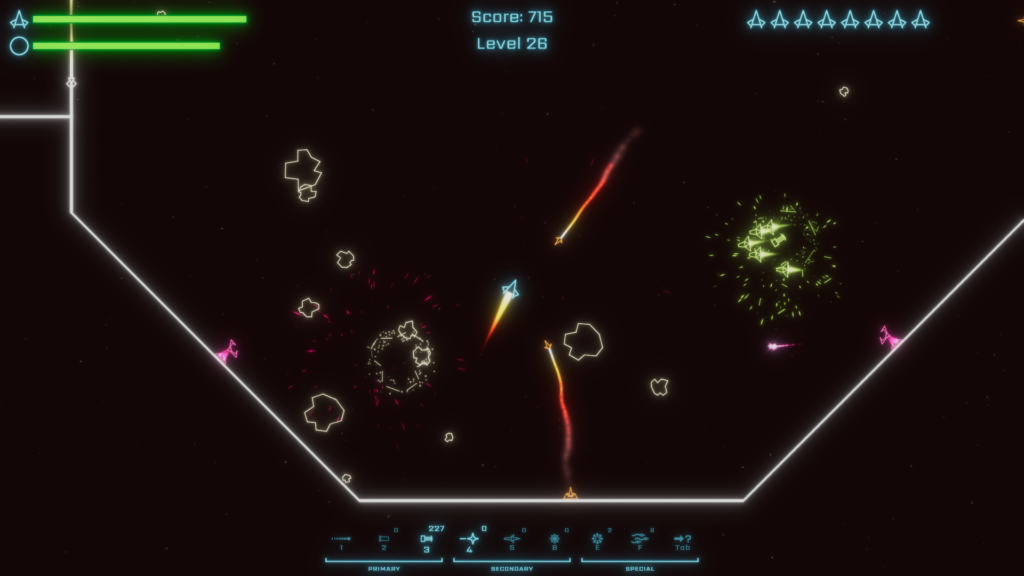 System requirements:
OS: Windows 10 64-bit
Processor: Intel Quad Core i5-4460 3.20GHz or equivalent
Memory: 8 GB RAM
Graphics: GeForce GTX 960 or equivalent
DirectX: Version 11
Storage: 1 GB available space
Sound Card: DirectX compatible
Additional Notes: Requires a Windows-compatible keyboard and mouse. A display with 16:9 aspect ratio is recommended for best experience.
The Maze Contract is available on Steam now. Get it while it's hot!