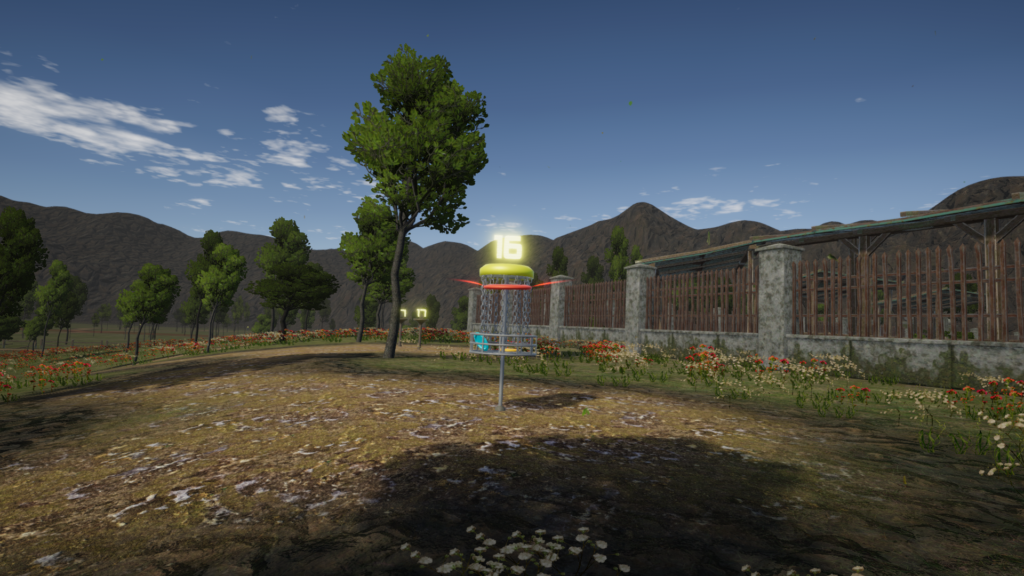 Magic Disc Golf lets you take control of your disc and steer it towards the basket. Find the optimal route, navigate challenging terrain, and use your speed boost to cover some extra ground. Choose from three 18-hole courses and four game modes.
Main features:
Three 18-hole courses and one 6-hole tutorial/practice course.
Local multiplayer. Up to four players playing on the same computer.
Joystick/gamepad support for disc control (menus require mouse and keyboard).
Three disc types (Driver, Midrange and Putter) with varying range, handling, and stability.
Challenging terrain and obstacles.
Wind that will affect your disc's range and handling.
Highly customizable play settings:

Customizable courses: select a course and then select which holes you want to play.
Four game modes: Stroke Play, Match Play, Speed Play and Speed Match Play. In Stroke Play and Match play you need to reach the basket in as few throws as possible. In Speed Play and Speed Match Play you need to get to the basket as fast as possible.
Disc steering. Enable disc steering and guide your disc towards the basket, or disable it for a more realistic experience.
Disc boosting. Enable it to collect boost energy and use it to cover more ground, or leave it disabled for more challenging gameplay.
Three time-of-day settings: Afternoon, evening and night.
A minimap to help you plan your hole. Can be disabled for more challenging gameplay.
Minor features:
Discs come equipped with flashlights (naturally).
High score tables.
Manuals describing the game modes and game play features in detail.
Helpful wizard to help you set up your joystick/gamepad.
Magic Disc Golf is coming soon to Steam.
Videos
Screenshots
Minimum system requirements:
OS: Windows 10, 64-bit
Processor: Intel Quad Core i5-4460 3.20GHz or equivalent
Memory: 8 GB RAM
Graphics: GeForce GTX 960 or equivalent
DirectX: Version 11
Storage: 1 GB available space
Sound Card: DirectX compatible
Additional Notes: Requires a Windows-compatible keyboard and mouse. A mouse with a scroll wheel and a display with 16:9 aspect ratio is recommended for best experience.
Magic Disc Golf is coming soon to Steam.